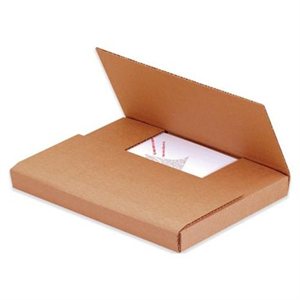 Kraft Corrugated Bookfolds|CARDBOARDBOXES4U.COM
Economical Kraft Bookfolds help cut mailing costs. These one-piece bookfolds have scores at multiple depths to ensure the proper fit for your products. Simply place product in the center, fold in the sides at your desired depth and seal with tape. Economical 200#-B/ECT-32 kraft corrugated construction. Shipped flat and sold in bundle quantities.
IF YOU DONT SEE THE SIZE YOU NEED CALL US: (888) 333-9513
THE SIZE YOU NEED MAY NOT BE DISPLAYED!